About Time (2018)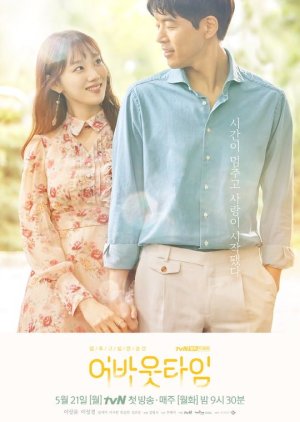 Tokoh perempuan kita akan memiliki kemampuan yang disayangkan untuk melihat "jam kehidupan" semua orang di sekitarnya, termasuk dirinya sendiri, dan pahlawan itu entah bagaimana akan dapat menghentikan "waktunya" tanpa mengangkat jari. Kisah ini akan mengikuti waktu yang dihentikan, diperpanjang, dan bahkan terhapus melalui cinta yang mereka miliki satu sama lain.
Title: About Time
Synonyms: Meomchoogo Sipeun Soongan: Eobawoottaim
Native: 멈추고 싶은 순간 : 어바웃 타임
Country: South Korea
Type: TV
Status: Completed
Score: 7.5
Year: 2018
Release Date: May 21, 2018 - Jul 10, 2018
Network: tvN
Genre: Fantasy, Melodrama, Music, Romance, Supernatural
Duration: 1 hr. 10 min.
Rating: 15+ - Teens 15 or older
Reminders: If a video doesn't load, make sure to turn off your pop-up blocker or try restarting your browser. About Time (2018) subbed episode listing is located at the bottom of this page.
About Time (2018) Episodes